How To Choose The Perfect Event Music To Get People Pumped
Music can make or break an event. When it comes to special occasions like birthdays, wedding receptions, corporate events and anniversaries, the right tunes will set the right tone for the entire evening. Whether you are looking to get people revved up on your dancefloor or create a relaxed ambience at your cocktail party, there is nothing worse than having inappropriate music playing in the background- like soft jazz when everyone is dying to hit that dance floor! To ensure your guests have a memorable time and they talk about how wonderful your event was long after its over, here are some tips on choosing perfect event music every single time.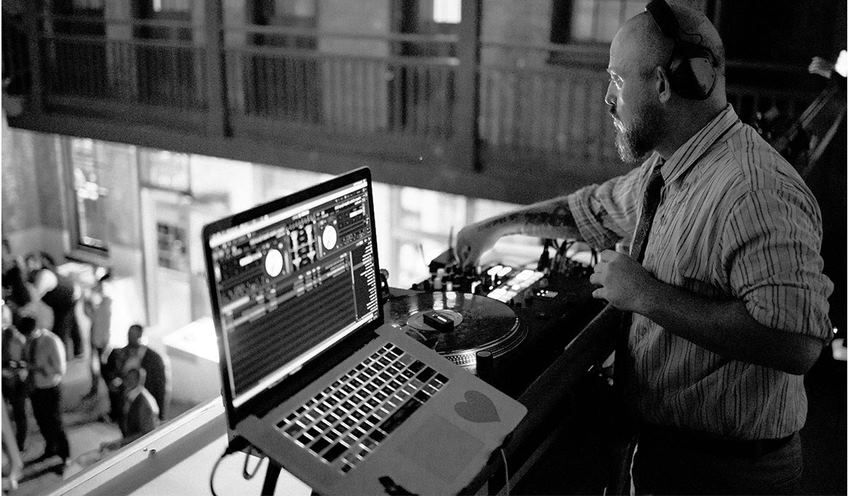 The importance of choosing the right event music
Not only does the type of music you select set the tone for your event, but it also affects how people feel and move throughout the evening. So whether you're throwing a corporate gala or a birthday party, selecting an appropriate style and variety of music that suits your particular event is key to ensuring everyone has a great time.
When selecting event music, consider the type of event you are hosting. Is it formal or casual? Do you want to energize your guests with up-tempo tunes, or create a more mellow atmosphere with slower-paced music? Consider the age range of attendees when making song selections – upbeat dance songs may be great for younger audiences, while older guests might prefer something more mellow.
It's also important to consider any themes or cultural elements that you want to incorporate into your music. For example, are you hosting a holiday party? Think about playing seasonal songs. Have friends coming from different cultures? Incorporate their favorite tunes into the mix.
Finally, think about creating the perfect playlist for the night. This way, everyone will be familiar with at least some of the tracks and feel more comfortable dancing and singing along. You can even ask guests to make suggestions on what they would like to hear before your event begins so you can create a playlist that is tailored specifically to them. Then, with careful consideration, you can curate an amazing soundtrack for your next event!
By selecting the right music for your event, you can ensure that your guests have an enjoyable and memorable experience. Put some thought into the music you choose and make sure it reflects the theme of your party or celebration – and don't forget to have fun!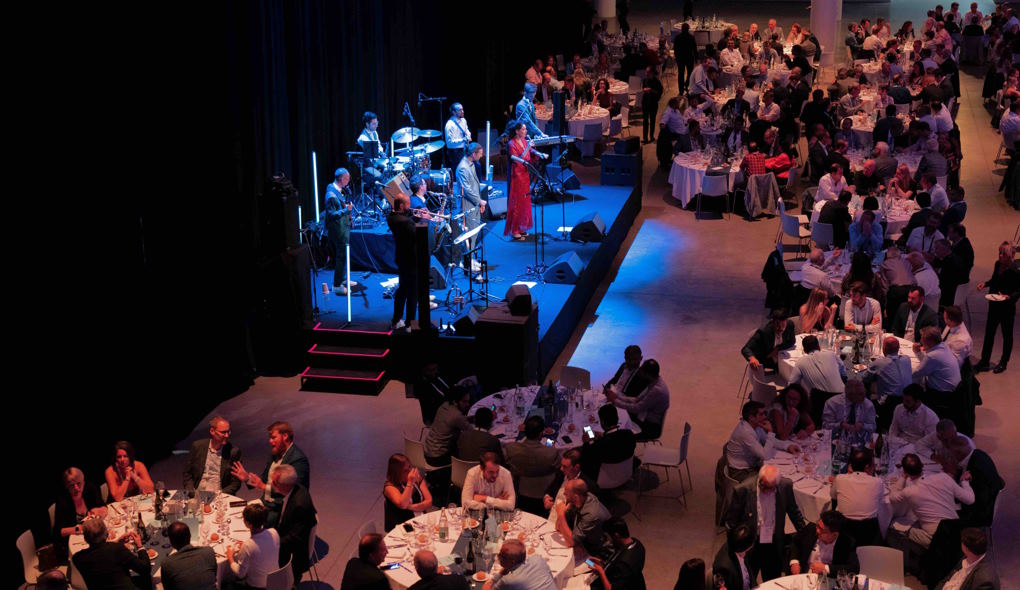 How to pick the perfect event music to create the perfect atmosphere
When picking the music for an event, it's important to consider the atmosphere you want to create. Different genres and styles of music can evoke different emotions and feelings in guests. Understanding your guest's experience is the key to selecting the perfect background music, whether it's a corporate gathering or a wedding reception.
The best way to start is by asking yourself some questions: What kind of energy do I want my guests to feel? Do I want them to be energized, relaxed or somewhere in between? How old are my guests and what kind of music might they respond best to?
Making a playlist that reflects your desired atmosphere is key. For example, if you're throwing a lively shindig, fill your playlist with upbeat music to create an upbeat mood. For a more chilled atmosphere, use slower, more relaxed tunes.
It is also important to include some recognizable songs in the mix. Everyone has their favorite tunes, which will make them feel at ease and get them singing along! However, be aware that playing certain modern pop songs might require you to purchase special licenses depending on the country you are hosting your event. So make sure you do your research!
You may even want to consider hiring a DJ or live band for events like weddings or corporate galas. This way, your guests will have access to individualized entertainment tailored to their tastes and requests throughout the evening.
There is no one-size-fits-all approach to picking the perfect event music. It all depends on what atmosphere you want to create and how your guests will respond. With careful consideration, you can craft a playlist to keep your guests dancing and singing throughout the night!