Create A Morning Makeup Routine That Will Make You Look Fabulous
Having a beauty routine that helps transform you into your best self can be one of the most rewarding and empowering experiences. But having a comprehensive morning makeup routine is often easier said than done. If you want to look your best every day but need help figuring out where to start, this blog post will help you set up an effortless yet gorgeous morning makeup routine that will make you feel fabulous. From choosing the right products to focusing on quick and easy application techniques, we'll walk through it all step-by-step so that by the end of this blog post, you'll have everything needed to create a beautiful morning look!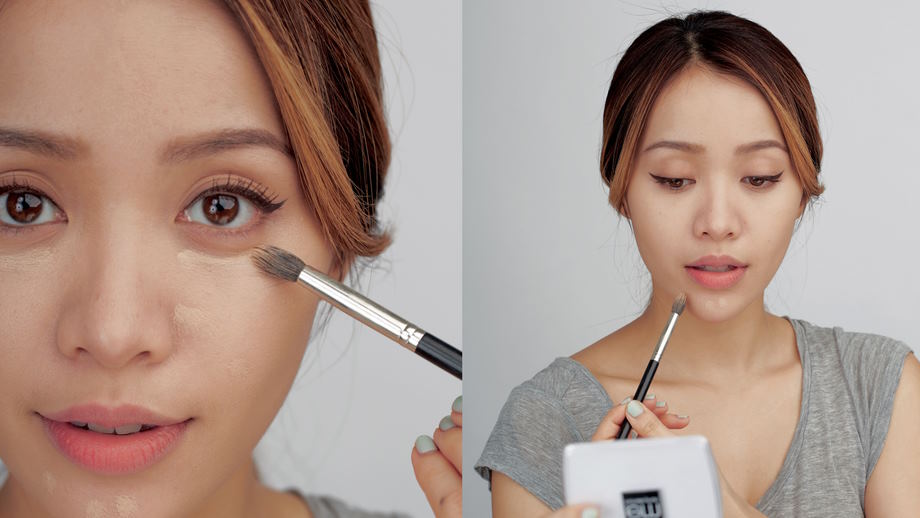 Routines for busy mornings: tips for a quick and easy makeup routine
A busy morning can often mean rushing to get ready for the day. Having a quick and easy makeup routine can help save time and give you a polished look. Here are some tips:
Invest in multi-purpose products such as all-in-one foundation, concealer and powder, or cream blush that serves as lipstick, lip liner and eyeshadow. This way you only need to carry one product instead of multiple ones.
Carry a small makeup bag with your essentials like mascara, bronzer, cream blush, lip balm and eyeliner, so you don't have to worry about transferring everything from your larger kit during your morning rush.
Choose a neutral and simple makeup look that will take little time to apply. This could include a light foundation, natural eyeshadow, and some mascara.
To add some color, pick one feature to focus on, such as adding blush or bold lip color.
Use your fingers or sponge to blend in your makeup, as this takes less time than brushes.
Use waterproof formula so it will last you all day without smudging or transferring onto other products like masks or clothing.
Save the more complex looks for when you have more time in the evening or on weekends when you can spend more time perfecting them without rushing through them.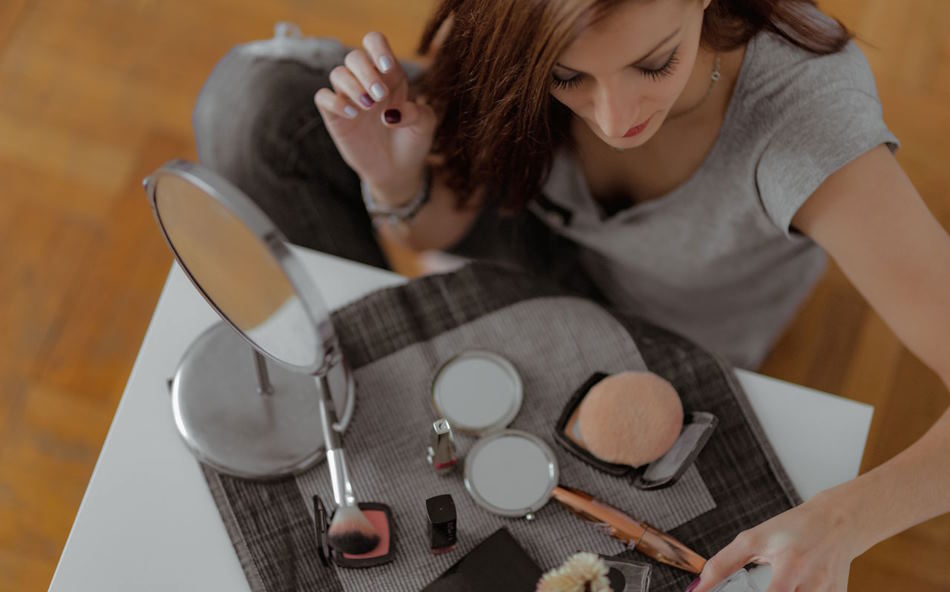 The 5-minute beginner's guide to a flawless morning makeup routine
The next step in your morning makeup routine is to apply concealer. Start by dabbing a small concealer on any blemishes or areas needing additional coverage. Blend the concealer gently with a damp makeup sponge to create an even, natural-looking finish. For darker circles under the eyes, use an orange-toned corrector for optimal results.
After concealing, use a liquid foundation and blend it into the skin using gentle circular motions with your damp sponge. Next, build up thin layers until you are satisfied with the coverage and look. Finally, set your face with a light layer of translucent powder to give your makeup extra hold throughout the day and reduce shine.
Now that you've prepped your skin for makeup, you can move on to applying eyeshadow. Start by defining your crease with a medium or dark shade of eyeshadow and blending up towards the browbone. Then, sweep a shimmery light-colored eyeshadow across the lid for an extra pop of color. Next, add an eyeliner pencil along the upper lash line and smudge it out with an angled brush for a more blended look. Finally, finish off with two coats of lengthening mascara, and you're ready to face the day!
With just five minutes in the morning, you can have flawless makeup that will last all day long. And don't forget: always cleanse your face at the end of the day to remove all makeup, dirt, and oil buildup. With that simple step, your skin will thank you!