Eco-Friendly Event Decorations: How to Make Your Celebration Green
If you've ever hosted or attended an event, you know decorations are key to setting the mood. But with so much focus being placed on our environment and sustainability today, planning eco-friendly event decorations for your next celebration has become increasingly important. Rather than opting for disposable plastic goods that can end up in landfills, there are plenty of creative ways to make sure your upcoming gathering is as environmentally friendly as possible – from simple DIY projects featuring recyclable materials to utilizing products made with natural and organic ingredients. In this blog post, we'll explore how sustainable event décor works and offer some easy tips for hosting a green celebration everyone will enjoy!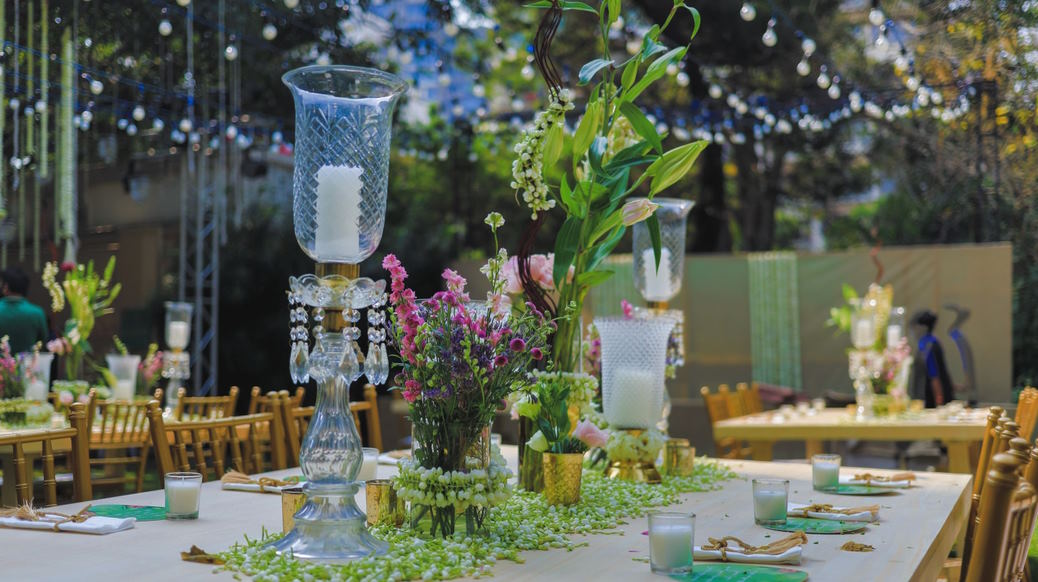 Why event planners are choosing eco-friendly decorations
Event planners are increasingly turning to eco-friendly decorations as a solution to their decorating needs. Eco-friendly decorations can be made with sustainable materials, such as recycled paper and natural fibers, that help reduce the environmental impact of large events. They also tend to have a more stylish and timeless look than traditional plastic decorations. In addition, by using eco-friendly decorations, event planners can show guests that their event is socially responsible and environmentally conscious.
Eco-friendly decorations are also often more cost-effective than traditional alternatives due to the use of non-toxic or renewable materials that don't require additional costs for disposal. Additionally, these pieces will not only have an environmental benefit but will last much longer than traditional decorations since they are both durable and reusable. Finally, eco-friendly decorations can often be used in multiple events, saving event planners money by not having to purchase new decorations for each event.
As an added bonus, eco-friendly decorations often add a unique look to any event without sacrificing style or quality. Sustainable materials such as wood, bamboo, and paper can be crafted into modern and stylish pieces that stand out from traditional plastic decor. Furthermore, these materials can be easily colored with natural dyes to match the colors of any themed event.
Overall, eco-friendly decorations provide a great combination of environmental benefits, cost savings, and style, making them increasingly popular among event planners. By choosing eco-friendly decorations over traditional alternatives, event planners can show their guests that they care about the environment and are committed to sustainability.
Tips for making your events more eco-friendly
Reuse decorations. Reusing decorations from previous events can help reduce your event's environmental impact while saving money and resources. Consider reusing tablecloths, centerpieces, and other decorative items to create a unique look for each event without creating new waste.
Choose eco-friendly venues. Look for event venues committed to sustainability practices, such as using renewable energy or composting food waste. Choosing an environmentally conscious venue can set the tone for your event and give guests a positive impression of your organization or business right away.
Use digital invitations rather than printed ones. An electronic invitation is more economical in terms of time, cost, and natural resources used in printing materials—and it's much quicker to send and track RSVPs.
Use local food vendors as much as possible. Eating locally grown food is easy to reduce your event's carbon footprint. Plus, it can be a great way to support the local economy and ensure you're serving fresh, quality ingredients for your guests.
Choose reusable dishes and utensils when possible. Disposable plates and cutlery can generate a large amount of waste at events, so opt for reusables whenever you can. Reusable dishes are often more cost-effective than disposables too!
Make sure to provide recycling bins throughout the venue. Placing visible recycling bins around the event venue encourages guests to dispose of their waste properly. Make sure to provide separate bins for recyclables, compostables, and regular trash.
Consider carpooling or other green transportation options for guests. Encouraging carpooling among guests or offering incentives for those who use public transportation can help reduce your event's carbon footprint while helping everyone save money on travel costs.
Donate leftover food to local charities or homeless shelters. Plenty of wonderful organizations will accept donations of excess food from events so it doesn't go to waste—and you'll be giving back to the community in the process!
Educate your guests about sustainability practices at your event. Letting attendees know how they can help you make your event more eco-friendly is a great way to raise awareness and get them involved. Consider hanging signs throughout the venue or including tips in your event program.
By following these easy tips, you can help ensure that your events are more sustainable—and that you're doing your part to make the world a better place!